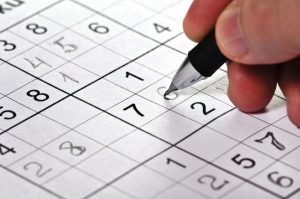 We create and supply a wide range of puzzles and quizzes for newspaper and magazine publishers, whether for a single publication or for numerous publications within a publisher's portfolio. Our puzzles include all the favourites: crosswords, arrowwords, Sudoku, wordsearch puzzles, codecrackers, target words and general knowledge crosswords.
Our quiz database contains more than 50,000 quiz questions and we supply these to apps developers for games played on mobile devices and social media, including the hugely popular game Quiz Planet, for whom we are the UK's sole publisher of quiz questions for that app.
We also have a range of quiz and puzzle books which can be personalised as gifts for family and friends. These are high quality books packed with quizzes and puzzles many of which are themed on certain subjects, including:
Puzzles
Movies
Football
Music – 50s, 60s, 70s, 80s and 90s
Visit our book store to view and purchase these products.
You can also download quiz packs to use for quiz nights for your family and friends or in pubs.